DJI Goggles Integra vs DJI Goggles 2: Digital FPV goes head to head
Josh Spires | 18 April, 2023 | News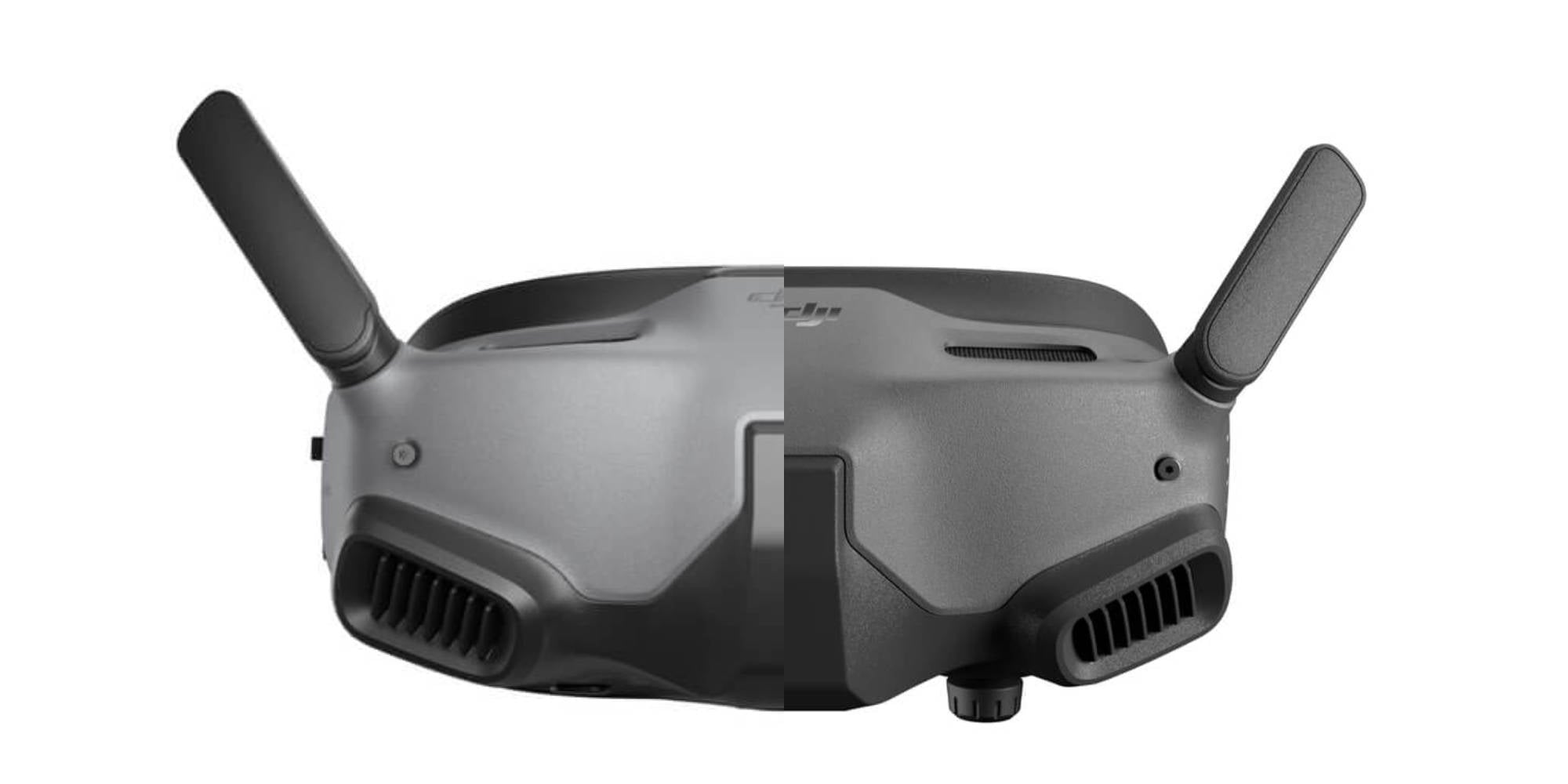 DJI's latest FPV Goggles, DJI Goggles Integra replace the still popular and available DJI Goggles 2 adding a new feature, lowering the price, and removing other features. Let's put the two head-to-head.
Differences
DJI Goggles Integra and Goggles 2 are the same when it comes to the displays, the most important feature of FPV Goggles. As for the batteries, Integra features a headband with a battery on the rear making it a lot easier to use and removes the need to carry a battery around in a pocket like the Goggles 2.
DJI has also removed the touchpad system in favour for physical buttons. A welcome change that makes interfacing with the goggles a lot easier to do, especially when they are being worn.
A number of features, including the live streaming functionality, dot matrix display, speaker, 3.5mm audio port, and the dioptre adjustment function have been removed. Likely features that weren't often used. Integra does come with corrective lenses, which removes the need for the built-in dioptre adjustment.
DJI Integra upgrades
While a number of secondary features have been removed a number of new ones to improve the immersive experience of FPV flying. Goggles Integra features DJI's head tracking feature, allowing users to control the camera tilt and yaw of the drone.
Integra uses the improved DJI O3+ transmission technology and has a large list of compatible products, taking it from four to six. The UI and overall comfortability of the goggles has also been improved.
Specifications
 
DJI Goggles Integra
DJI Goggles 2
Price
AU$896
AU$1,099
Release date
February 2023
August 2022
Compatibility

DJI Avata
DJI O3 Air Unit
DJI Motion Controller
DJI RC Motion 2
DJI FPV Remote Controller 2
DJI FPV Air Unit Module

DJI Avata
DJI O3 Air Unit
DJI Motion Controller
DJI FPV Remote Controller 2

Weight
Approx. 410 g (battery included)
Approx. 290 g (headband included)
Dimensions

With antennas folded: 170×104×75 mm
With antennas unfolded: 205×104×104 mm

With antennas folded: 167.40×103.90×81.31 mm
With antennas unfolded: 196.69×103.90×104.61 mm

Screen size
0.49-inch per screen
0.49-inch per screen
Screen resolution
1920×1080 per screen
1920×1080 per screen
Screen Refresh rate
Up to 100 Hz
Up to 100 Hz
Interpupillary distance range
56-72 mm
56-72 mm
Dioptre adjustment range
N/A, corrective lenses included
-8.0 D to +2.0 D
FOV
44°
51°
Wireless streaming
N/A
Supports DLNA protocol
Battery life
Approx. 2 hours
Approx. 2 hours
Battery
Internal 2450 mAh battery
External 1800 mAh battery
Transmission technology
DJI O3+
DJI O3
Get the latest in your inbox
Sign up to stay up to date on the latest consumer and prosumer related drone news.