A message from our CEO: Joining Sphere Drones and what it means for customers
Josh Spires | 17 March, 2022 | Newsroom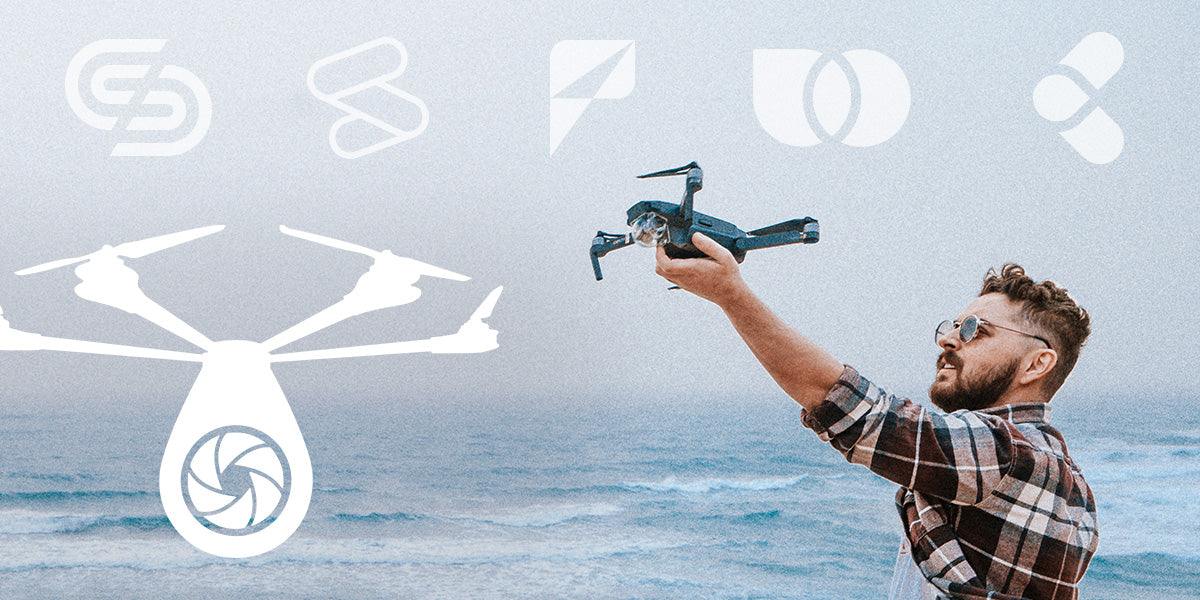 We are thrilled to see the drone industry in Australia continue to go from strength to strength.
Today, we would like to share with you that Sphere Drones has acquired Rise Above Custom Drones & Robotics, further demonstrating our commitment to the drone industry.
Sphere Drones, a subsidiary of Sphere Group, is Australia's fastest growing roving solutions provider, is now uniquely positioned to better support consumers and commercial enterprises across Australia and segment our positioning to ensure we can deliver unparalleled customer experience and commercial solutions.
Over the past 10 years, Sphere Drones and Rise Above have successfully provided drone solutions for hundreds of organisations and thousands of consumers. When Rise Above approached us, we knew we could benefit from the additional reach and excellent customer experience, and further pursue our vision - to enable and inspire individuals and organisations to realise their potential using air, land, and waterborne roving technologies.
What to expect with Rise Above from today?
Rise Above will continue to operate with some minor changes and technological integrations, giving merit to Rise Above's leading e-commerce operation and customer experience having transacted with over 40,000 customers over the years. To allow you to continue to transact on Rise Above, the website will undergo slight changes to its look and feel. We are required to do this in order to integrate the e-commerce functionality within our systems.
We have recently invested significantly into our platform and technology, so you will benefit from what we believe is a market-leading user experience backed by a team of solution specialists and passionate customer service representatives here to support you at every turn should you have any questions, or require any help.
How am I impacted?
If you are already also a Sphere Drones customer, there is no change, it is business as usual.
For Rise Above, minor changes to the website and operations are as follows;
For commercial and enterprise customers
Sphere Group has carefully made the decision to manage all commercial and enterprise operations and e-commerce through Sphere Drones to allow us to best support your needs and provide bespoke solutions. All operations will be handled by our team of experts via spheredrones.com.au. Should you wish to navigate to the new Rise Above website, you will notice all enterprise related products are now redirected to Sphere Drones.
If you have previously transacted with Rise Above as a commercial or enterprise customer, one of our Account Executives will be in touch over the next few weeks via email. Should you require any immediate assistance, please contact info@spheredrones.com.au or 1800 572 066.
For consumers and prosumers
The Rise Above website will continue to operate with a dedicated customer service team. We give merit to Rise Above's long-standing retail customer base and retail operations and encourage consumers to return and enjoy a greater range of products in addition to all products previously available, as well as broader access to parts, repairs and maintenance, and custom retail solutions.
If you have any questions, please feel free to talk to us via the chat-bot on Rise Above, or call us on 1800 DRONES (1800 376 637).
Our mission is to become essential to you, our clients and customers, by providing world-class roving innovations, products and services to help you recognise your potential and achieve your aspirations.
If you would like to, you may read our Press Release announcing the acquisition.
I would like to personally thank you for taking the time to read this announcement and for your ongoing support. As Sphere Group we, collectively look forward to supporting you going forward.
Paris Cockinos, CEO
Rise Above & Sphere Drones
Get the latest in your inbox
Sign up to stay up to date on the latest consumer and prosumer related drone news.