DJI releases DJI RS 3 gimbal: improved stabilisation, 12-hour battery
Josh Spires | 17 June, 2022 | News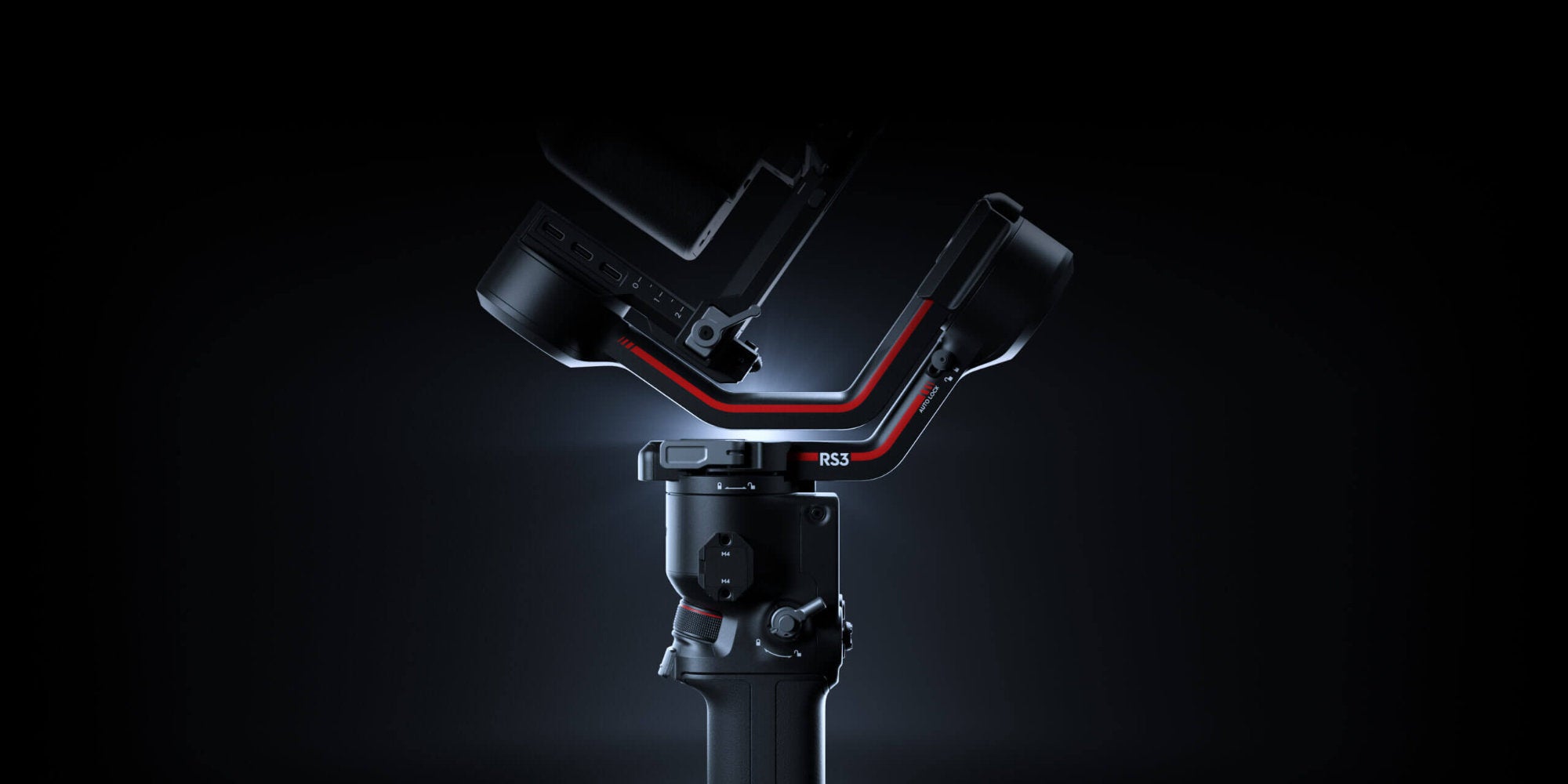 DJI released three new products this week, including the brand new DJI RS 3 gimbal with an improved third generation stabilisation algorithm, 12-hour battery life, fast deployment, and more.
The needs and requirements of the content community are extremely important to us. Ever since the introduction of the first Ronin back in 2014, we've continually gained feedback from industry professionals on how we can enhance our products to cater to their evolving needs. Implementing this feedback, we've optimised the design, stabilization, and gimbal control to create next-generation, highly effective, and reliable stabilisers designed for unparalleled efficiency.
Every Second Counts
DJI RS 3 incorporates a range of new features to get filmmakers up and running as quickly as possible. A redesigned axes-locking system means that the process is now automated. By simply turning on the gimbal, the automated axis locks release and unfold the gimbal, allowing the operator to get started in seconds. Tapping the power button once will send the device into sleep mode, which makes powering on the device, stowing it away, and relocating much faster. There's also no need for repetitive balancing with position memory via quick-release plates, enabling fast mounting with the perfect balance of the payload. Furthermore, the addition of a Bluetooth Shutter Button supports automatic connection without the need to connect a camera control cable.
Lightweight Body, Heavyweight Stabilisation
Weighing in at just under 1.3 kg[1] (2.8 lbs), RS 3 can easily be held in one hand, while its just under 3kg (6.6lbs) tested payload capacity is more than enough to support the majority of mainstream devices.
Thanks to the 3rd-Gen RS Stabilisation Algorithm, a 20% improved performance over RSC 2 can be seen, making it easy to operate while shooting at low angles, running, or even filming from a moving vehicle. For lenses with focal lengths of up to 100mm, SuperSmooth mode aids stabilisation even further.
Parameter Setting at The Touch of a Screen
In addition to its improved stability, RS 3 is also easier to configure with a brand-new 1.8-inch OLED full-colour touchscreen, an increase of 80% surface area when compared to the previous RSC 2. Most gimbal setups can be done directly without connecting to the mobile app, while the UI and interface logic have been redesigned to put all controls rights at your fingertips. This includes a physical gimbal mode switch that operators can slide to alternate between pan follow, pan and tilt follow, and FPV modes instantly.
All-Day Battery
With a brand-new battery grip providing up to 12 hours of battery life, creators can concentrate on the action without worrying about power. RS 3 features a quick-release structure and supports PD fast charging at 18 watts. The battery can be charged independently or even during use, allowing users to operate non-stop.
Get the latest in your inbox
Sign up to stay up to date on the latest consumer and prosumer related drone news.